Keep up to date /
Improve Leadership to achieve your Business Goals in 2017
Categories
Posted in Employers on Jan 30, 2017 by Rejuvenate Productions
With the start of a new year comes new dreams, new goals and new plans and 2017 is no different. We have decided to look at Business Growth with our blogs and articles this quarter, so what better way than to seek the advice of a Business Coach.
In this blog, John gives us some pointers on Leadership as this is surely this is the first place to start when looking to grow a business.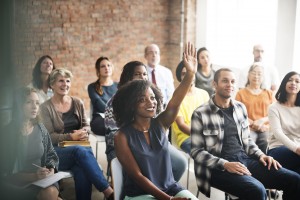 As a business owner, you are the leader of your team, and your team should observe what you do to understand who you are. With this observation they can tell if you're honourable and trustworthy, or somebody not to be taken seriously who misuses authority. Your activities affect the organisation's objectives and their well-being.
Respected leaders focus on three key areas:
Be – beliefs and values

Know – jobs, tasks, human nature

Do – implementing, motivating and providing direction
So what makes somebody want to follow a leader? All of us want to be guided by people we respect, and to gain respect we must be ethical and fair. Also leaders have a strong sense of direction which is accomplished by having a strong vision of the future.
The 3 Important Factors of Leadership
Many studies show that trust and confidence in top leadership is the most important factor to employees. Communication is vital between a leader and their employees to gaining trust and confidence. This involves:
1) Helping employees understand the company's overall business vision and strategy.
2) Involving the employees with how they contribute to achieving the business' main objectives.
3) Being informative with employees on how the company is doing and how they are performing.
10 Principles of Leadership
1) Understand your "be", "know", and "do" attributes and seek self-improvement.
2) Know your job and have a strong understanding of your employees' jobs and roles.
3) When things go wrong, don't blame others – take responsibility for your actions.
4) Use good problem solving, planning, and decision-making tools.
5) Set a good example and be a good role model for your employees. Remember they will believe what they see, not what they hear.
6) Look out for your employees' well-being. Understand the importance of sincerely caring for your employees.
7) Know how to communicate with other people in the business and keep everybody informed.
8) Develop accountability, ownership and responsibility in your staff.
9) Ensure tasks and work in the business is understood and accomplished – communication is key!
10) Train your employees as a team. By building on team spirit, motivation levels will be high and people will be working to their fullest abilities.
The Process of Great Leadership
1) Share your vision with your employees.
2) Enable others to act – give them the authority and methods to solve problems themselves.
3) When things get tough, get your hands dirty. A boss tells others what to do; a leader shows that it can be done.
After reading this article you should be well on your way to becoming an effective leader!

If you feel a Business Coach would be useful to help you achieve your Dreams and Goals in 2017, we would highly recommend John Davison and ActionCOACH Yorkshire.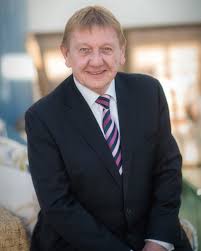 John is no stranger to success as a business owner himself following a highly successful career in the Royal Air Force. His highly credited track record resulted in rapid promotion and recognition whilst his business skills grew a small family business through significant market change, generating major sales volumes and much higher net profits.
As a business owner John well understands the pressures and varied challenges facing every business owner. Now, as a business coach, John's vision is to help others overcome these challenges and reach their full potential, making a huge difference in their business and therefore, their life.
If you would like to guest blog for us or would like to discuss a recruitment and staffing challenge, please contact Keeley Edge on 0844 5044666 or keeley@key-appointments.co.uk
Featured Jobs
Customer Services Administrator - Kirkstall, Leeds

£16,000-£16,500 per annum

. Read more...
Graduate Sales Account Manager - Leeds, West Yorkshire

Salary: Dependent on expereince

. Read more...
Buyer - Leeds

22k-25k per annum, depending on experience

. Read more...
View All
Receive all our latest news and updates
Latest from the blog
19th June 2018
Protecting candidate data during and after recruitment
We're sure, like us, you've been overloaded with e... Read more
Read all blog posts